Challenge 6
In the Dark Dungeon, your mission is to use the 'Y' of critical thinking. Help Soportar to discover the hidden phones and unlock the mission gamavator to complete Mission Keneng.
Don't forget to fill in your Mission Log, report back to Soportar and Sammilit on Planet Spe on your mission.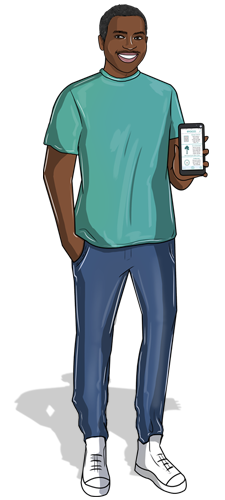 NAME: Ahmad Mu'azzam
VENTURE: Evocco
UN SDG: 13 Climate Action
BACKGROUND: The learning from the lesson is supported by learning from Ahmad Mu'azzam. Ahmad is the inventor and developer of Evocco an App to help people take control of your food shopping's carbon footprint. Evocco is linked to the UN Sustainable Development Goal 13 'Climate Action'.
Don't forget to send your work to Mission Control (your teacher).