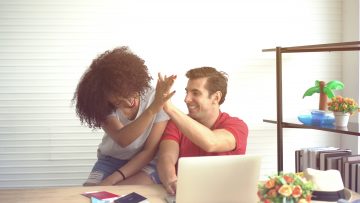 It's highly likely that you have heard of an online challenge known as Momo over the last few days. So serious are the concerns about this that the Gardai have issued advice to parents in relation to it. The Laois Offaly Division of the Garda Siochana issued the following statement via Twitter in relation to Momo: 'There is a "game" doing the rounds on social media platforms at the minute called "momo" which appears to target children or vulnerable people.
The momo challenge is a form of cyberbullying where momo asks to be contacted through a social media site and then asks the person to perform a series of dangerous tasks including self-harm.
There is a disturbing image of momo online that parents should make themselves familiar with.
Please always supervise your children or those that are vulnerable while online. As parents, it's all too easy sometimes to hand over a device to a child for that few minutes peace but there can be devastating consequences if they are left unsupervised.'
Absolutely understandably parents are expressing significant concern regarding Momo. We have also been contacted by a number of schools in the last few days looking for advice on how to help keep their students safe when it comes to Momo.
As part of the Momo Challenge a woman with a very scary mask like face tells individuals to communicate with her via WhatsApp and other platforms and when contact is made, the woman reportedly asks individuals to perform dangerous tasks, including self-harm. This contact initially appears to happen via WhatsApp but there are reports that people have been contacted via other social media apps like YouTube and even via PlayStation. So, what can you do ensure that your child knows how to deal with an approach that they may receive to take the Momo Challenge? When something like the Momo Challenge comes to light it is important that you talk openly with your child about the dangers that are associated with something like Momo. It is equally important that you reinforce the conversations that you regularly have about staying safe online in general. It is always a good idea to regularly review the safety settings on the social media apps your child is using. Given the publicity around Momo at the moment it is even more important to do so. However, safety settings are only a first step and are absolutely no substitute for equipping your child to make smart choices when they are faced with challenges when they are online. Particularly with teenagers have a frank conversation about the darker side to the internet. Remind them that everything they see online should be treated with a note of caution. Also, in relation to self-harm which appears to part of the Momo Challenge, reassure your child that they can come to you with any concerns they have and be assured of respect and support. Openly communicate with your child about how it never ok for them to hurt themselves or another person via Momo or any other online or indeed offline challenge.
If you have regular open conversations with your child about how to best stay safe online then they have a great foundation for dealing with something like Momo. While there are specific mental health concerns in relation to Momo in relation to self-harm the basic message remains the same, talk to your child openly about their online experiences. Keep a regular eye on what apps your child is using and who they are interacting with when they are online. Most importantly keep the lines of communication open when it comes to the online experiences your child is having.