Virtual School Tours
Take your class on an epic digital adventure!
It's that time of the year when our students would usually be looking forward to an exciting school tour. Unfortunately, this year many schools have had to cancel their school tours due to the impact of Covid-19, and students and teachers are left with nothing much to look forward to at the end of term. If your students are getting a little bit down and disengaged due to school tour cancellations, the Zeeko Team are here to help! We've put together a list of some amazing virtual adventures you can take with your class as an alternative to a school tour. Let's look at this as an opportunity and work on reframing our students' mindset. We may not be able to leave the classroom this year, but hey! we can go anywhere in the world!
There are so tonnes of virtual tours out there where you can virtually walk through space. With Google Street View you can go almost anywhere in the world! But simply looking at a place doesn't make for a great school tour; you want to make sure the kids are learning and staying engaged too. So, we have put together a list of virtual tours you can take with your class that offer more than 360o photographs. Get detailed information, additional content such as videos, and more so that you and your class can have a fun and engaging digital experience. Here is a sample of some of the best we have come across.
ANIMALS
Visiting the zoo is a classic school tour that always gets the kids excited! Here are some options for animal-themed virtual school tours.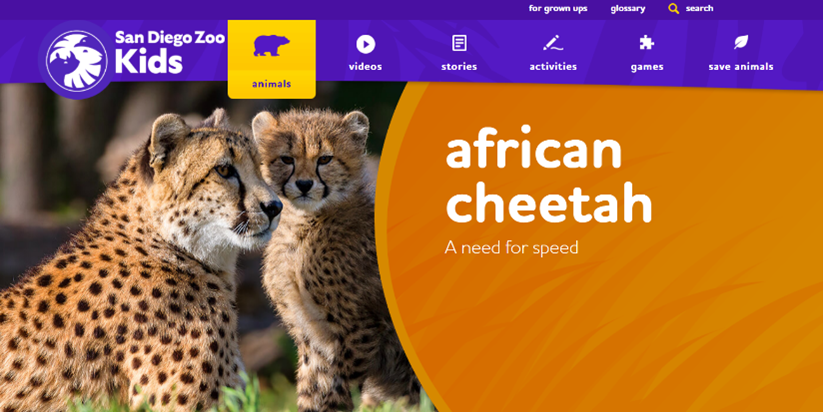 San Diego Zoo has a fantastic digital resource section on its website. You can learn all about the animals, what they eat and how they live in the 'Animals' section, watch live camera feeds and see what the animals are up to in the 'Videos' section, and read about some of the zookeepers activities in the 'Stories' section.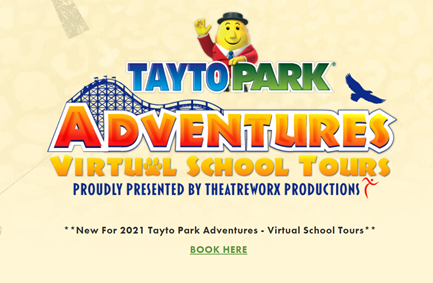 Tayto Park in Co. Meath, Ireland is offering a unique virtual school tour experience this year. Get access to educational films about the zookeepers and the animals in the park, fun activity packs and more. Check out the video on the webpage linked above for more details.
SCIENCE
Not only can you go all over the world for your school tour this year, you can go out of this world too!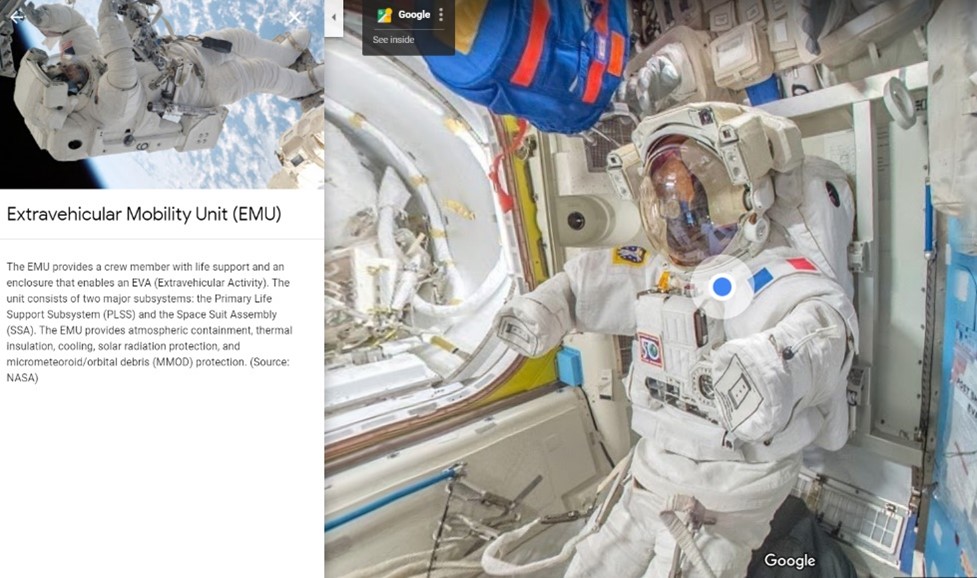 Visit the International Space Station
Step inside the International Space Station with Google Maps. You can virtually walk around and explore the spacecraft. As you explore you will see a small blue circle, click on those to get some more information about the different parts inside the space station.
If you want to do a full space-themed adventure here is a great resource about the Mars Curiosity Rover. Learn all about how it works and where it has been to on the red planet.
HISTORY
There are so many amazing historical places you can virtually visit all over the world, this list could have gone on for days! Below are three of our favourite virtual adventures.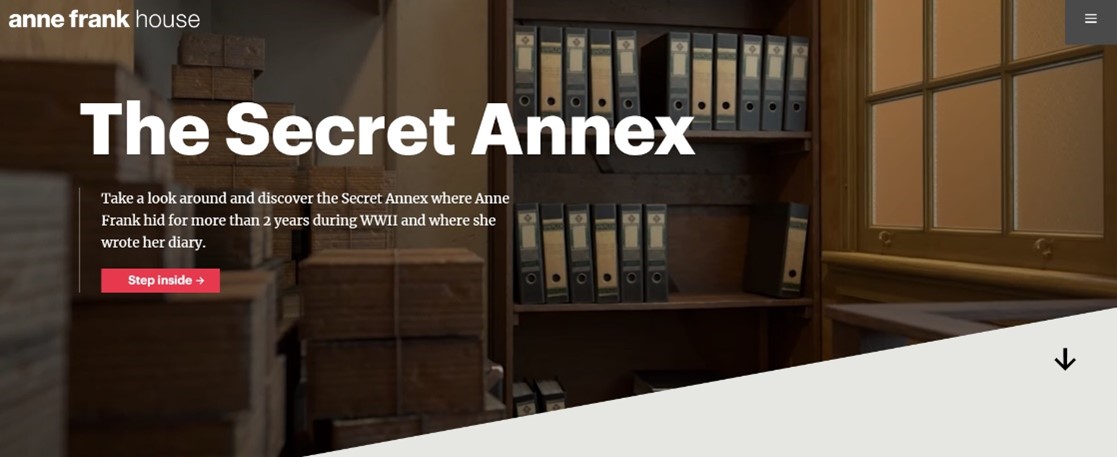 Visit the Anne Frank House in Amsterdam
The Anne Frank Museum in Amsterdam has some fantastic resources on the website along with an interactive virtual tour. Explore the secret annex and learn all about what it was like for Anne and her family during World War II. Click 'Step Inside' and click on the various icons to move through the house and to get more details.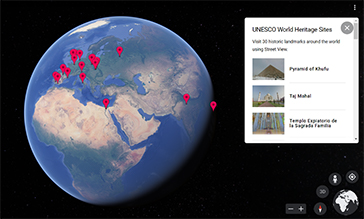 Visit UNESCO Heritage sites on Google Earth
There are 30 historical landmarks available to explore on Google Earth. Each one can be explored in a 360 view and has a short introduction to the monument. Take your class on a world trip to 30 world heritage sites and learn about some of the oldest and most historic places on earth. Simply click on the red map icon or choose from the table of contents to choose which heritage site you would like to visit.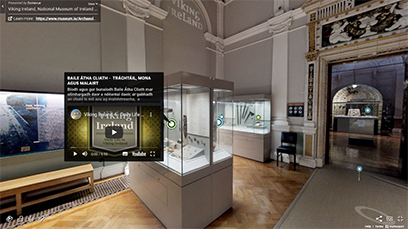 Explore the National Museum of Ireland
You can walk through the entire museum on the National Museum of Ireland's website. The Viking Ireland section has information points for every exhibit. It is just like walking around the actual museum!
NATURE
The world is a wild and varied place. Take your class on an epic nature tour of some of the earth's most impressive landscapes.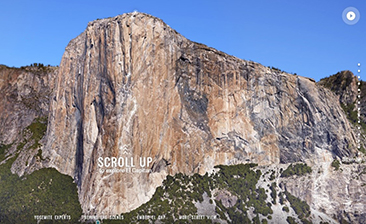 Climb El Capitan in Yosemite National Park
Experience one of nature's greatest landscapes with a virtual visit to Yosemite National Park. This resource not only teaches you about the park and how the park rangers work to preserve the natural beauty, but you can also virtually climb the rock face and learn about rock climbing from some experts.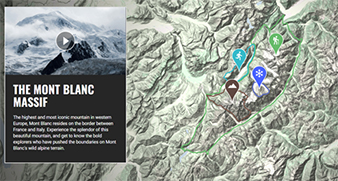 Visit Europe's highest peak and learn about how climate change is affecting the snowy mountain top. This online resource lets you hike the trails and features videos about the area and how it has changed over the last 50 years. (Please note: The videos are subtitles so will not be suitable for all age groups).
For more nature resources similar to those listed above click here.
If a virtual school tour is not for you, there are lots of other fun activities you can organise for your class. Perhaps you could invite a local fitness or dance instructor to come in a teach a fun class with the kids. Search your local areas for interesting people and ask them to come in and show the class something new! For an option that requires less organising, movie days are a great way to make a day special. Or you could engage in a fun activity in the classroom. The Magical Leaders programme by Zeeko is a great option for senior classes. Take your class on an epic adventure to the Planet Spe while learning communication, critical thinking, and creativity. Click here to find out more about the programme.
Make sure to share this post with your work colleagues!
Are you looking for more resources for your classroom?
Sign up for Zeeko's Teacher Newsletter for monthly resources sent directly to your inbox. We curate the best articles, tips, free resources, and more. Sign up today!