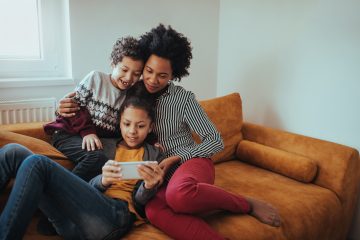 As WhatsApp announce that they have been hacked and ask users to update the app we look at what you need to do to make sure that your child stays safe if they use WhatsApp to message their friends. WhatsApp has revolutionised online messaging, little doubt of that. The app, which allows users to make calls, send messages, videos and photos has approximately 630 million users every day. WhatsApp is particularly appealing to teens as all you need to use the app is a smartphone that is wifi enabled. In the US 27% of all selfies shared on social media come from WhatsApp.
WhatsApp is appealing to teenagers for a number of reasons, it's very easy to use, there are no bills for making calls using the app, because the app is more popular with teens than adults, (the majority of users are under 25), teens can perceive that they have more privacy when using WhatsApp. Teenagers also like to use one to one messaging rather than public social media sites. While there is an age restriction of 16 for setting up a WhatsApp account this is not enforced so it is possible for people younger than that to use the app. There is currently, no restriction on the kind of content that can be shared. This means that is very important that you talk to your teen about what they share online. Remind them of the importance of exercising the same level of caution that they do when they are offline as they do when they are online. The group chat option available on WhatsApp also increases the number of people that have access to the information shared. There are some very practical things you can do to help your child protect themselves.
There are safety settings within WhatsApp that you can customise with your teenager, the GPS location element of the app can also be turned off, which will help keep the person using the app safe. It is also possible to block and report users on WhatsApp, and it would be a good idea that your child knows how to do this, in case that they are contacted by someone they don't know or receive contact or content that is not appropriate. However, as we always say at Zeeko while safety settings are helpful and a step in the right direction, they are no substitution for talking to your child about the importance of making smart choices when they are using messaging apps, including WhatsApp. While it is somewhat reassuring to know that your child can only send and receive messages to people on their phone contact list, it is still important that they are aware of being careful what they are sharing, be that via text, photo or video. Teens, or most of us for that matter, are not often conscious of how we are communicating when online, particularly with people we know, our guard can be down. Try to encourage your teen to think about the longer-term implications of what they share today. Content that is shared online cannot be easily removed or deleted and could surface again. It's easy to get caught up in the moment particularly in a group chat situation, encourage your child to think twice before they communicate online!
The use of messaging apps is only going to increase, essentially changing the way we communicate. Helping your child to make smart choices about what they share and with whom is a great way to help them stay safe while using messaging apps.