What is teamwork?
Teamwork teaches essential communication and social skills, such as active listening and effective speaking. When working as a team, students learn how to listen to their leaders and coaches in order to perform their individual roles. However, why is this important for our students to learn?
Some students are introverts and working with others can be a stressful experience. Teamwork might be a source of anxiety and cause stress among quieter students. However, promoting teamwork can help them overcome this fear, become more confident and collaborate with other students better. By actively working with your students to build good team-working skills, you give the chance for quieter students to speak up and get involved in a safe and supportive environment. And, although some students can be social butterflies, they may still have apprehensions when it comes to speaking in front of the class. Engaging in teamwork activities can help them build the confidence to speak in front of a smaller group first before standing up in front of everyone.
Teamwork, beginning in the classroom is a great way to prepare students for working life as it is an invaluable skill to have when entering the workforce. Teamwork allows students to become more familiar with their strengths and weaknesses and explore more of each all while continually improving themselves.
Teamwork activities for the classroom
The Human Knot
Let your students stand in a circle, holding hands. Now, students have to tangle themselves by walking in between students opposite them, going over or under locked hands. They can also go between other students' legs. They have to make a knot keeping their hands locked to the other students. Now, two other students need to work together and give instructions to the human knot. They have to find a way to work together and untangle it.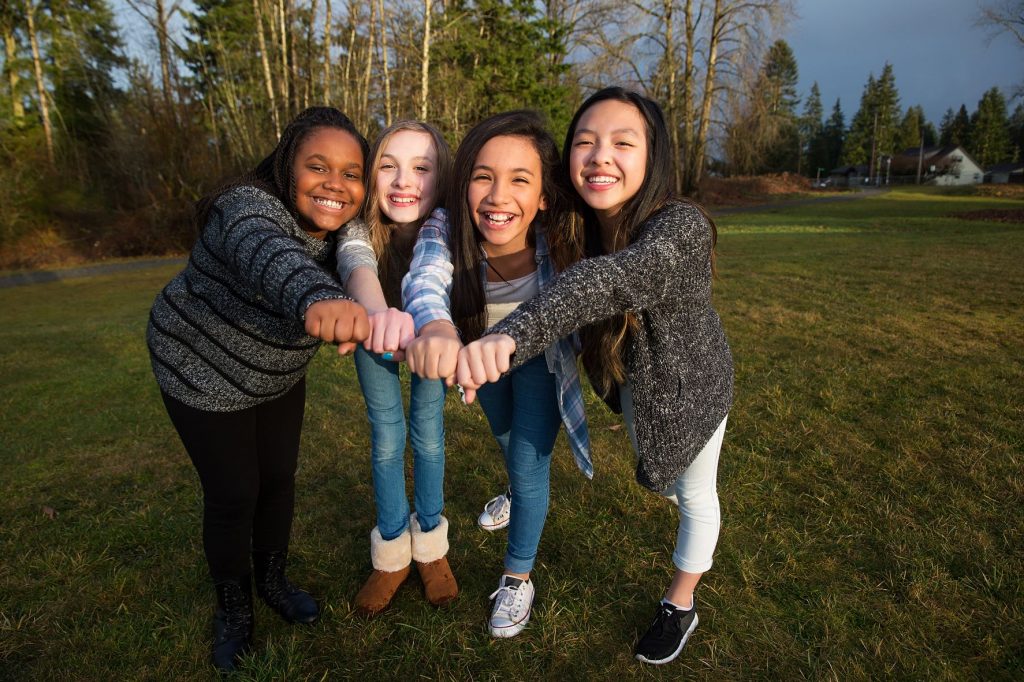 Scavenger Hunt
This is a fun activity to get students to work collaboratively. Scavenger hunts require communication, strategizing skills, and teamwork! Divide students up into teams (3-4 teams based on group size) and provide them with clues to see who can solve them the fastest.
Building Challenge
One of the best ways to improve team-building skills is by working together to solve a problem. Fill baskets for each team with random supplies (cups, sticks, tape, etc.) Students build the tallest tower using all of the raw materials in the basket, Wins!
2 truths and a lie
These team-building activities are so much fun because students really get a laugh out of trying to figure out the truths and the lies! For this game, have your students position themselves in a circle around the room so that they can see you (the teacher) and the faces of all the others in the class. Challenge your students to pay attention closely to how each person says their different "truths" to help solve what is real and what isn't.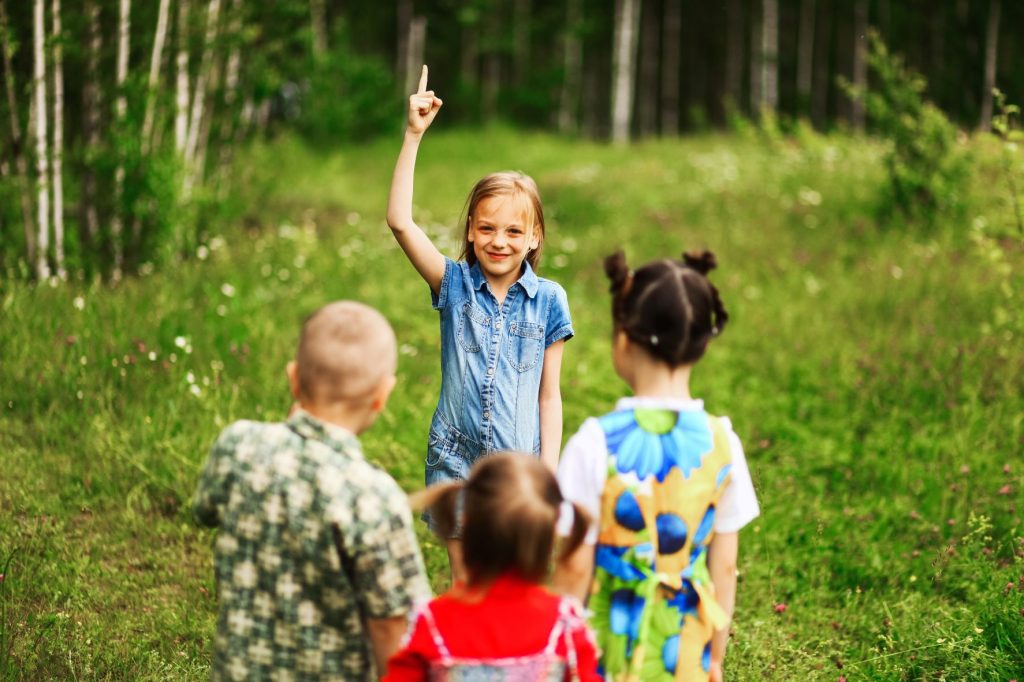 Peer-led Learning
A lesson we often teach our children is to 'work together' and to 'help each other'. These are skills we as adults try to implement into both our working and personal lives. Peer-led learning (PLL) refers to situations where peers support each other in learning processes, work together and help each other. An easy way to instil this 'teamwork approach' in the minds of our children and pupils would be to ensure they are taught and experience this approach at school and at home.
A great way to incorporate teamwork and peer-led learning in your classroom would be to engage in a programme that allows you to easily work with both aspects. Read more on the Magical Leaders below.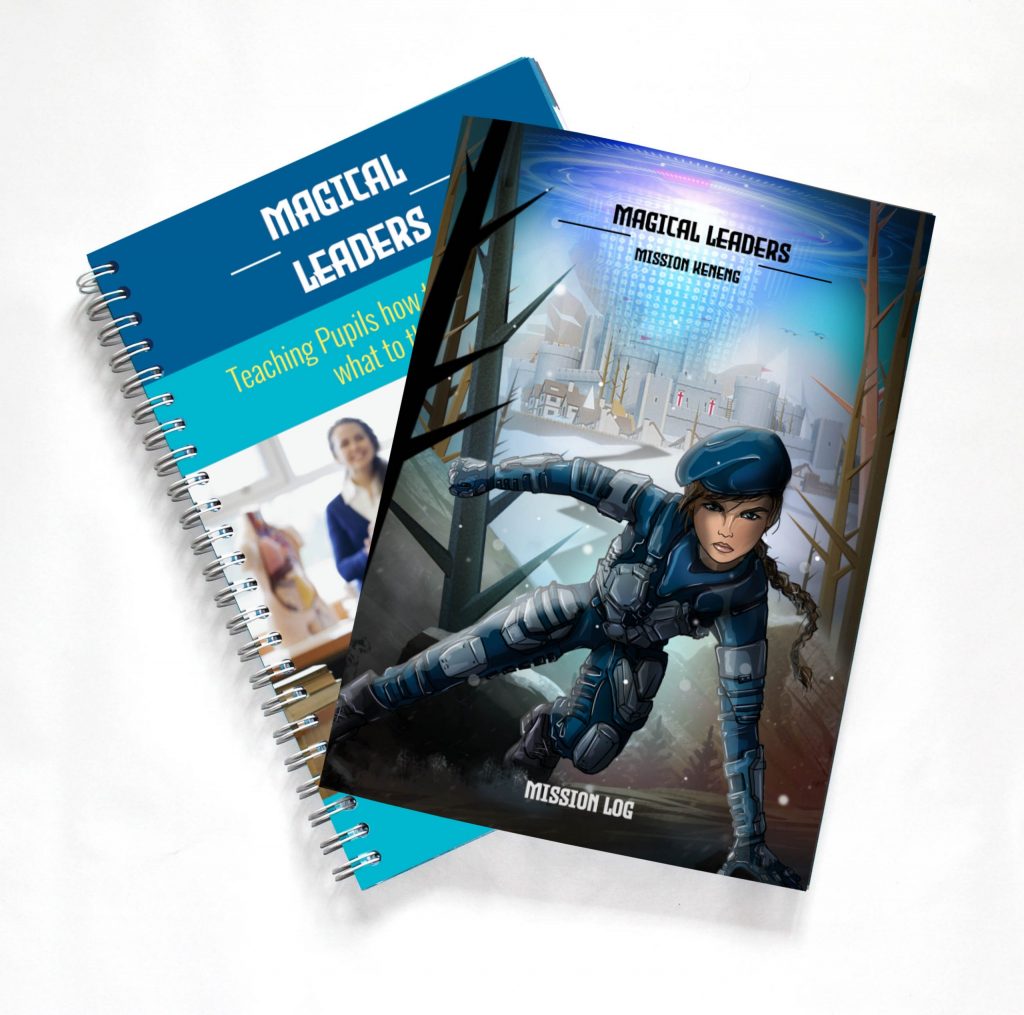 The Magical Leaders
Zeeko's Magical Leaders programme is a peer-led programme that helps children develop 21st century and transversal skills. The programme encourages your students to develop their leadership skills as they oversee leading the lessons. The programme is engaging, fun, and interactive! The Magical Leaders programme is fully developed, with detailed lesson plans and instruction manuals included.
Funded by Enterprise Ireland, the programme is currently free to schools in Ireland. For more information visit our website or get in touch with the Zeeko Team today.
Teachers can sign up for our Monthly Teachers Newsletter here. Don't forget to sign up for our Parents Blog List here.