To empower the next generation to take charge, enact change and make a positive impact on the world, they need to be confident leaders. It is often said that leaders are born not taught, but we wholly disagree with this. We believe leadership can and should be taught in schools, especially in primary schools. It's important for students to experience leadership opportunities during their schooling, to learn the art of building relationships within teams, defining identities, and achieving tasks effectively. There are so many ways that teaching and learning leadership can be implemented into the classroom.
Here are some of ideas of how to work leadership into the classroom and in schools.
Give Space

When students are put into positions where they must make their own decisions, they will naturally begin to take initiative to work by themselves or to take control of the group activities they are in. Give students an opportunity to work together without obvious supervision. A sense of responsibility can often evoke a sense of leadership.
Extracurricular Activities

Extracurricular activities allow students to lead and can be ignited for that purpose. Include more students in smaller groups and encourage them to develop leadership in the group and then school through a club, or even something like a student council. Give students more of a purpose then just going to school. Finding their interests and passions will encourage them to become leaders in their fields.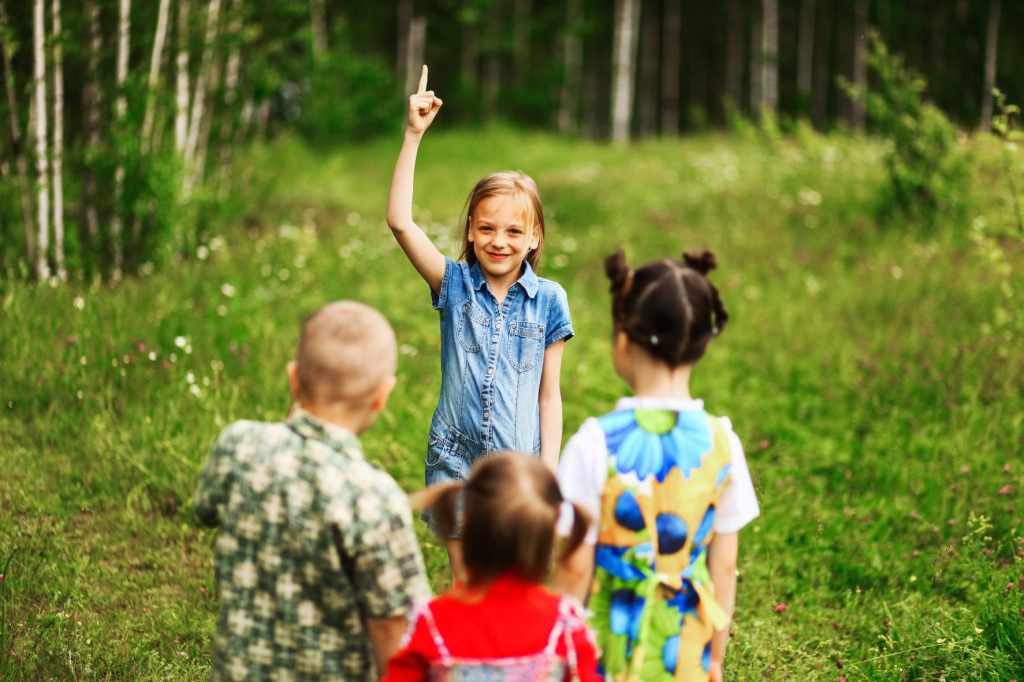 Encourage change in school culture

Part of being a leader is enacting change and motivating people around them to commit to it. Find ways to encourage students to change school culture. The most common are perhaps stopping bullying, raising environmental awareness, or actively learning about the cultures of other students in the school. You can enlist students in small ways in your class to do their part in improving the culture of the school by behaving better and reporting on it in class or inviting a lonely student to join their group at lunch. Reward students who report a school-wide leadership role they took on. Have an announcement every day recognizing a leadership act.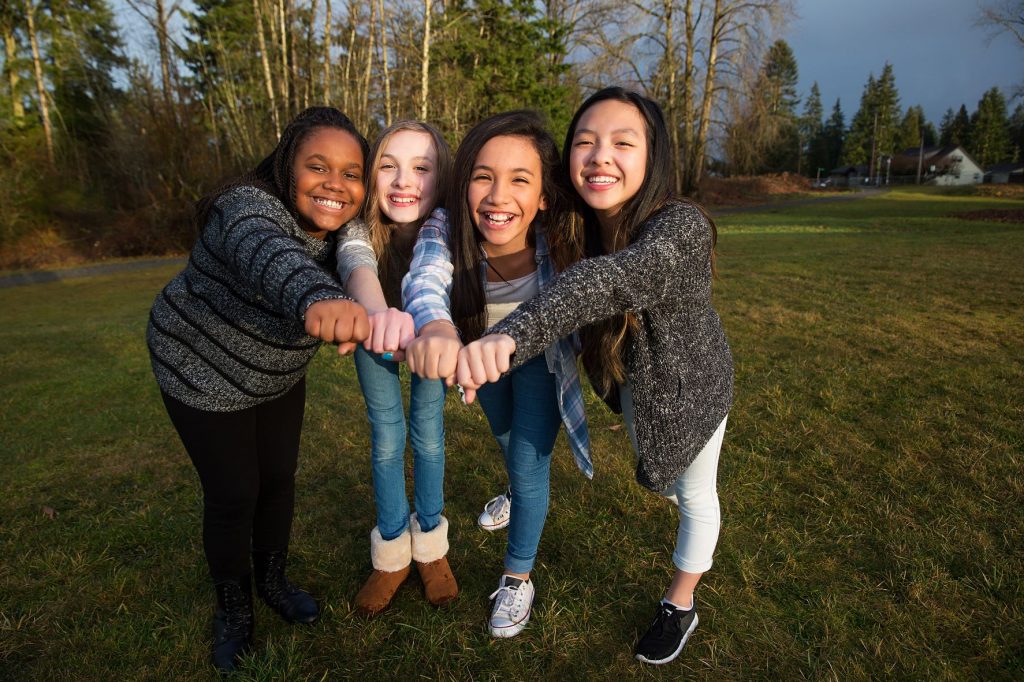 Lead by example
Talk to students about why you expect certain behaviour or how you organize your class as its leader. Explain how leadership works in your mind and how you would like to share it because that is what good leaders do. Shared leadership, you can explain, demands responsibility. As a teacher you are a leader yourself. Daily, you lead your class through their lessons and have a huge influence in their lives. Exhibiting your leadership skills in front of the class will reflect in the students you teach. This is also a great opportunity to talk about different types of leadership and how leadership skills are important no matter what type of job your students may want to do in the future.
Put them in charge
Involve students in leadership opportunities in the classroom—from heading the discussion of a lesson to handing out papers. Leadership opportunities should become part of the classroom procedures each day. Activities involving student leadership in the classroom may help students most when teachers (or, even, in a respectful way, other students) positively assess their handling of the responsibility. So, a teacher might congratulate a student on their introduction to a lesson, but suggest they speak slower.
The Magical Leaders
Zeeko's Magical Leaders programme is a peer-led programme that helps children develop 21st century and transversal skills. The programme encourages your students to develop their leadership skills as they are in charge of leading the lessons. The programme is engaging, fun, and interactive! The Magical Leaders programme is fully developed, with detailed lesson plans and instruction manuals included.
Funded by Enterprise Ireland, the programme is currently free to schools in Ireland. For more information visit our website or get in touch with the Zeeko Team today.
Teachers can sign up for our Monthly Teachers Newsletter here. Don't forget to sign up for our Parents Blog List here.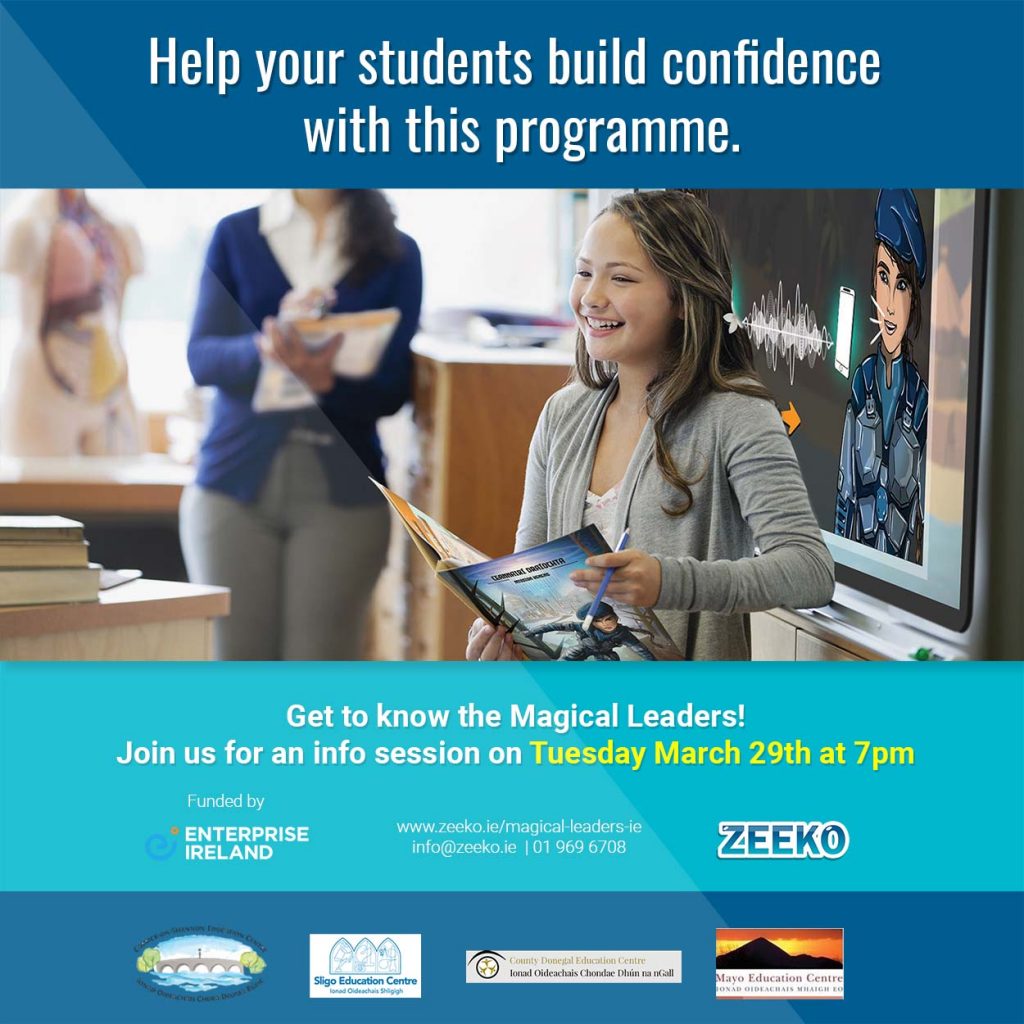 Webinar
Our next free information webinar on the Magical Leaders programme takes place on Tuesday 29th of March via Zoom.
This webinar is in collaboration with Carrick Education Centre, Leitrim Education Centre, Donegal Education Centre and Sligo Education Centre.