One of the issues we come across regularly at both our Academy's with primary school children and our seminars with parents is the area of age appropriate ratings on games. As it draws closer to Christmas and children are asking for specific presents and parents are busy buying them, we thought it would be a good idea to give you an insight into what we have heard at our seminars and offer some hints and tips if games are something that will be a gift in your house this Christmas.
In the course of our work with schools we have heard of children as young as 8 playing games with a 16 or 18 age rating, sometimes the children may be playing these games at a friend's house or have an older sibling who plays them. Some children see playing such a games as a challenge, while others may be completely unaware of the age rating and be absorbed by the content. Parents also can be unaware of the age rating and the explicit nature of the content. They will often know the name of the game(s), their children are asking for but will not know much more about the game.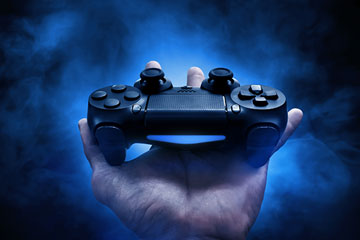 So what is our advice at Zeeko to parents when they are buying games this Christmas?
We recommend that you prevent your child from being exposed to inappropriate content by allowing them to play age-appropriate games only. If your child is expressing interest in games such as Call of Duty or Grand Theft Auto (or as the kids call it "GTA"), speak with them about why they enjoy that game and what aspect(s) of it that they like in particular. From our experience, children are not attracted to the inappropriate nature of violence or sexualised games. Generally, children are more attracted to the challenge and rewards attached to the game, they are drawn in by a particular element involved in that game. For example, many kids who play Grand Theft Auto enjoy the free-roaming aspect, whereby they can walk or drive around and explore. Explain why this game is inappropriate, and that you are not comfortable with them playing it. You can then find a child-friendly alternative as a compromise, which incorporates the element(s) that your child enjoys, in a more child-friendly way. In the case of Grand Theft Auto, The Simpsons Hit & Run is very similar in concept, without the adult content.   Common Sense Media (commonsensemedia.org) is a fantastic resource, which we recommend to source age-appropriate alternatives.
Don't forget to spread the word about our crowdfunding campaign which we are launching on January 4th 2016. We need your help to kickstart the campaign!
Like us here

Follow us here