The month of May is dedicated to raising awareness around mental health. With mental health issues continually increasing for our children and students, at Zeeko, we are always researching and looking for ways to support parents, teachers, students and children around these topics.
According to Mental Health Ireland, 1 in 10 children will suffer from some form of mental health issue. Some mental health issues affecting children are anxiety, depression and conduct disorders. Our children's emotional well-being is just as important as their physical health.
Mental health is defined as a state of mental well-being that enables people to cope with the stresses of life, realise their abilities, learn well and work well, and contribute to their community. 21st Century skills play a huge part in preparing children for the transition to secondary school and into their working life.. We live in a very different world than when we grew up and attended school. Times are different, and children now need to be equipped with a very different skill set to be able to handle working life.
Although children need these skills to be able to obtain their desired career in the future or to be considered desirable candidates for job vacancies, they also need to be able to handle their emotions within the workplace, and the 21st-century skills and the activities that can be built around them teach them how to do this.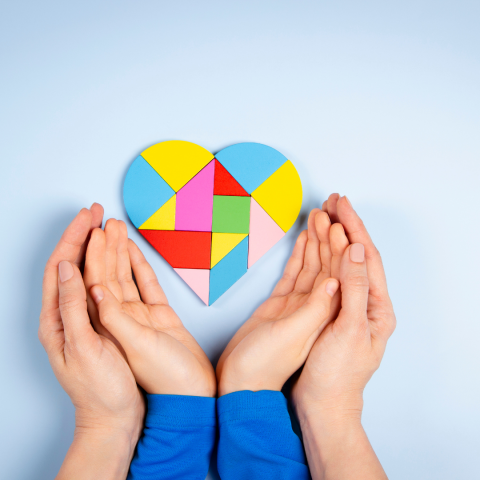 Our Magical Leaders programme is designed and developed to teach students the 21st Century skills in a fun and exciting way in the classroom. Making it easier for teachers to incorporate the learning of these skills into the classroom. It also is a way to ensure that students stay engaged for longer periods of time during the school day.
How does the Magical Leaders programme help with students' mental health?
Teamwork - The programme requires students to work as part of a team and involves the whole classroom. It's an amazing opportunity for teachers to mix up the class and create groups and teams depending on the strengths and weaknesses of each individual student. It also encourages students to mingle with each other and work together outside their normal peer group, creating new friendships and bringing all students together. We know that making new friends and feeling like we belong boosts our mental health greatly. Sometimes a little push out of our comfort zone is required.
Independence - Although students work within a team, they are each given a different role within that group. Each student's different and vital role within the group adds a little pressure but also gives them a sense of pride and independence that they are valued team members. It shows children from a young age that completing their roles to the best of their ability will ultimately lead to success within the group and give them a sense of accomplishment. Similar to a workplace culture where everyone works in their own role independently, and all these combined together lead to a functioning organisation.
Perseverance - Like all tasks, roles and activities, there are challenges. The Magical Leaders programme is no different. Students must overcome obstacles and work together to navigate the game. However, persevering and never giving up is one of the best ways to show students that nothing is impossible. With hard work and asking for help, whether from their teacher or classmates, there is no serotonin boost like figuring out and finally understanding a task. Again, a sense of accomplishment boosts mental health.
Home-based activities to help promote both mental health and 21s Century Skills;
Develop Creativity and Innovation - Allow kids the chance to release their imaginative abilities and be as inventive as possible. Being innovative doesn't need to be producing a work of art. All kinds of creativity are possible. For instance, you may enjoy telling stories, creating games, or learning new things together. Being creative means doing something that makes something new, so it should be encouraged.
Encourage Collaboration - Collaboration skills can be improved by working with friends and family as a team. We all have fond memories of the talent shows we used to participate in, which now make us cringe but were very helpful. To help them understand the acts of sharing ideas, taking turns, and social skills, encourage group activities rather than individual ones.
Communication - It is essential for children to speak more with the adults in their families in order to improve their communication skills. Children who are quieter and have trouble speaking up when spoken to need this especially. Make an intentional effort to give them the chance to speak for themselves. Try to engage with children and encourage them to express their thoughts, even if it's difficult to understand them.
Critical Thinking - Encourage your children to solve puzzles and quizzes at home. Your child's ability to think critically will benefit from this. Also, get them involved in the family's smaller decisions, like "What time will we visit our Grandparents if we need to be back for dinner at 3 PM?". They will feel more at ease and confident to contribute in their own way the more you communicate that you value their ideas.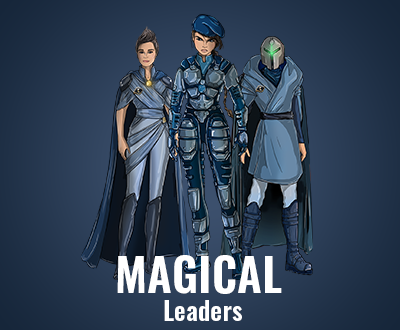 Magical Leaders
Zeeko's Magical Leaders programme is a peer-led programme that helps children develop 21st-century and transversal skills. The programme encourages your students to develop their leadership skills as they oversee leading the lessons. The programme is engaging, fun, and interactive! The Magical Leaders programme is fully developed, with detailed lesson plans and instruction manuals included.
Funded by Enterprise Ireland, the programme is currently free to schools in Ireland. For more information, visit our website or get in touch with the Zeeko Team today.
Teachers can sign up for our Monthly Teachers Newsletter here. Don't forget to sign up for our Parents Blog List here.