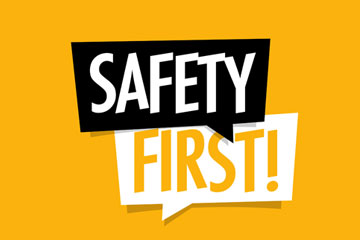 Children can easily stumble across adult advertising, sexually explicit images or violent content while online. This can be a frightening thought for parents. However, it is relatively easy to prevent by setting up safety settings on your child's device. There is no technical solution that can 100% safeguard your child online but here are a couple of tips that will filter out inappropriate content:
Switch on Google SafeSearch™
SafeSearch™ is a safety setting which is simple to set up on Google. This   setting filters out inappropriate and explicit images. Simply follow this link for a guide to setting up SafeSearch™ on your child's device. This setting is quick and easy; the set up time is less than 60 seconds. It is convenient to switch on and off, and it is also subtle to the user as the Google interface stays the same.
Make their homepage child friendly
Kid Rex is a child friendly search engine powered by Google that prevents your child from stumbling across inappropriate content. This search engine is set up with SafeSearch™. In addition to this, Kid Rex redirects searches to child friendly pages, for example educational websites. It is ideal for children who need to research for a school project, or are curious to learn about various topics. Simply follow this link to learn how to set Kid Rex up as your child's default homepage.
---
Recommendations
Child friendly search engines such as Kid Rex are ideal for children going online for the first time. However, it is possible for children to redirect their search to Google. This makes it essential to also set up SafeSearch™ even if your child is using the likes of Kid Rex.
Technical solutions alone are not enough this solve this problem. We provide lots of information in our free digital parenting guide on how to talk to talk to children about online safety. You can sign up here if interested http://www.chatbudi.com/digital-parenting-guide/.
If you would like a more in-depth guide to safety settings, from what to use to how to set them up, you can join one of our parent's internet safety workshops. Simply leave your details with us by following this link and we will be in touch with more information.